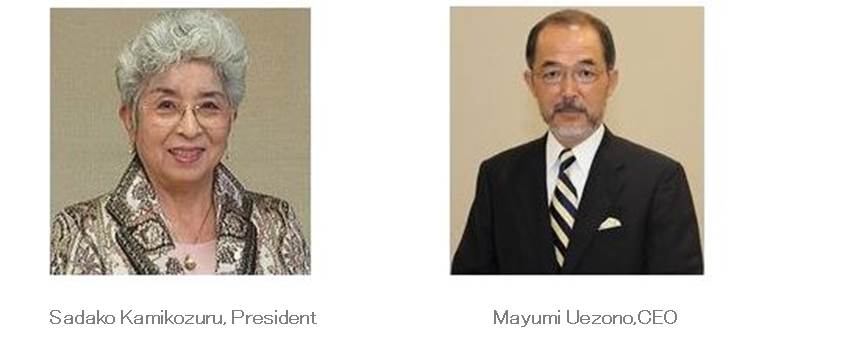 We would like to extend our sincere gratitude for your continued patronage.
Thank you very much for visiting the Koa Gas Japan website.
We celebrated our 62nd anniversary this June. This was possible only through your warm support, for which we are deeply grateful.
Since starting our business in Satsumasendai City in 1955, we have been committed to developing and growing city gas, community gas, LPG, bulk filling, and operation of LPG automobile service stations as a pioneer in the gas industry. In 1956, we developed a weight sales system in 1956. We also developed Japan's first blow bypass filling process that does not release LP gas into the atmosphere. Furthermore, in 1973, we developed an on-site gas filling system based on a bulk filling process.
In July 1984, we developed an MK 13A city gas production plant with diluted LP gas with air, for which we have obtained patents not only in Japan, but also in many other countries such as the USA, the UK, Korea, Singapore, Taiwan, and the EU. In 1992, we received the Grand Prix of Technology for this plant technology from the Japan Gas Association, which is highly esteemed as the Nobel Prize of the gas industry in Japan. We are licensing out our technology to Hitachi Group, one of Japan's leading companies, and Ultragaz in Brazil, a major global enterprise.
In 1994, one of the companies in our group, Southern Japan Gas Co., Ltd., was honored as a Contributor to Security in the Gas Industry. In 1997, our Hoshigamine Plant won a Minister's Commendation.
In response to growing globalization, we opened our branch office in the USA and joined the National Propane Gas Association (NPGA) in 1996. In 2004, we became a member of the World LP Gas Association (WLPGA); we have given presentations on technology and lectures on management in forums held by the WLPGA.
Our R&D-driven advanced technological capacity, proactive implementation, and 24-hour in-house security system have earned us high regard as an integrated gas services company, with which we have established a firm foundation in the gas industry.
In the recent move toward intensifying competition among energies, based on the Fukushima Dai-ichi nuclear power plant accident, LP gas is now recognized once again as a distributed, highly useful, and excellent energy source; and effective LP gas utilization has been incorporated into several energy-related policies and plans. LP gas will greatly contribute to our future society as a clean form of energy with low environmental impact due to its low emissions of CO2 compared to other fossil fuels.
In October 2015, we started a service named "Koa Gas Electricity", a system which bundles gas and electricity services. In the near future, we will offer systems to supporting customers' daily lives, such as a service for monitoring elderly households.
With the goal of becoming an integrated energy company that can work with you, all of our staff will make exhaustive efforts to offer more detailed services to our customers based on a stable gas supply and a 24-hour/365-day security system.
We appreciate your further support and look forward to working with you.